6 Local SEO Tips To Supercharge Your Google Rankings
11 Jul, 2023
Digital Marketing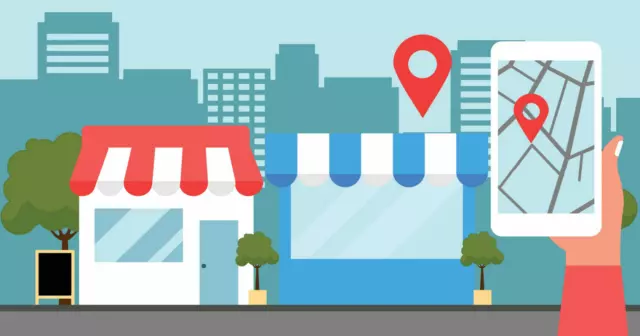 Google ranking is important for local SEO. Having a good website and products or services is great, but if you're not ranking high on Google, you're not going to get much traffic. If people are looking for your products or services online, they'll start with a Google search. If you're not on the first page of results, you're missing out on traffic that could be going to your website.

There are a few things you can do to help improve your website's ranking in search results. As the CEO of a digital marketing agency specializing in Google Search optimization, I've put together a few local seo tips that can help give your website a boost:

1. Conduct In-Depth Keyword Research
To rank higher on Google, start by doing keyword research to figure out what potential customers are searching for when looking for products or services like yours. Use these keywords throughout your website, in titles, headings, and in the body of your content.
Longtail Keywords:
If you want to rank higher on Google, target specific longtail keywords that are relevant to what you're selling. For example, a doctor in Mumbai would want to target the keyword "doctor in Mumbai." This will improve your chances of ranking higher on Google because you're targeting a specific location and keyword.
Keyword Research Tools:
There are a few different programs you can use to research keywords and their monthly search volume. Some of these programs are free, while others you have to pay for. These programs can also give you ideas for related keywords that you can target. Some of the best keyword research programs include Google AdWords Keyword Planner, AHREF, Semrush, Ubersuggest & Moz Keyword Explorer.
Check Your Local Rankings:
When you're researching keywords, it's also a good idea to check your local seo rankings. There are a few different programs you can use to see where you rank for your target keywords in your city or town. Whitespark and BrightLocal are two of the more popular ones.
2. Create & Optimize Google My Business account

Google My Business (GMB) is a free listing that allows businesses to appear in Google's Local Pack. This is the box that appears on the first page of Google with maps and contact information. Creating a GMB account is a great way to get your business more visible online.
Here's how to create a GMB listing:
Head to Google.com/business and log in with your Google account.
Enter your business name, address, and phone number.
Pick a category for your business.
Include photos of your business, products, or services on your listing.
Verify your listing by phone or postcard to ensure accurate and up-to-date information.
To improve your GMB listing for local SEO, here are some things you should do:
Fill out your profile completely.
Add photos and videos.
Get reviews.
3. Optimize Your Website For Mobile

It's important to make sure your website is optimized for mobile since more and more people are using their smartphones and mobile devices to search the internet. Google has a Mobile-Friendly Test that you can use to check how mobile-friendly your website is.

If your website needs some work to improve the mobile experience for your visitors, try a few of these things:
Optimize your website for speed and mobile devices.
Ensure your content is legible and easy to navigate on smaller screens.
Ensure that your buttons and links are easy to click on a mobile device.
Make sure your website is responsive and can adjust to any screen size.

4. Publish Relevant Content

If you're looking to improve your Google ranking, one of the best things you can do is publish relevant, keyword-rich content on your website. This can come in the form of blog posts, product descriptions, or even just informative articles.
By providing this valuable information, you'll not only help improve your ranking, but also attract more visitors to your site. If you want to rank higher on Google, publish more relevant content. And for improved local SEO, be sure to mention your city or town in your content.

5. Link-Building
The process of link building involves creating relationships with other website owners and convincing them to link back to your site. As your website accrues more high-quality inbound links, your Google ranking will increase.
There are a few methods for building links, for example:
Asking customers and clients to link to your website is a great way to increase your website's visibility and traffic.
Writing guest posts on other websites and including a link back to your website in the author bio.
Creating helpful resources, like infographics or e-books, and including a link back to your website on them.
Submitting your business to online directories and creating profiles on social media sites can help increase your visibility online and reach new customers.

5. Get Customer Reviews

Generating customer reviews is one of the most important ranking factors on Google. The number of positive reviews you have will affect your Google ranking.
You can generate customer reviews through various means, such as:
Asking customers and clients to leave a review is an important way to get feedback and improve your business.
Linking to your Google My Business profile in your email signature.
Adding a customer review page to your website is a great way to increase customer engagement and create valuable feedback for your business. This demonstrates to potential customers that you are active and engaged with your customers.

Conclusion

These are a few Local SEO Tips you can implement to improve your Google ranking and increase traffic to your website. Optimizing your local SEO will help potential customers in your area find your business. And by publishing relevant, high-quality content, you can establish yourself as an authority figure in your industry.