Why Local SEO Services is more Important than ever during Covid-19?
11 Jul, 2023
Digital Marketing
The idea of doing SEO for your business proves you are ready to lay the first stone towards building a great magnification of your enterprise. As we all are aware of the present scenario, as an after-effect of the pandemic, many businesses deserve appreciation which is still running smoothly. But do you know the reason behind it?

They didn't give up on the efforts of marketing and approach towards their customers, and that's where many other businesses fail. It's a global strategy, or you can also consider as a truth, innovation and reorganization as per situation is the key to growth and survival.

Now, as you have searched for the topic of SEO, It's pretty clear that you have got a clear sense of what it is. Moving forward, let's have a look at the advantages which you will get after proper implementation of Local SEO to your businesses.

The global pandemic has unknowingly created a boundary for people to stay indoors to the greatest extent possible. Now, does it seem like a drawback for you? It isn't the case. Potential customers will surround the locus of your business area, and that's where you need to shine bright. But how will you do that?

SEO nowadays have evolved to bestow niche traffic and broad-ranging reach. It can also be considered as an invisible magnet as it drives and attracts people to the one's they are looking for. Being a business owner, sales, and service is your foremost priority. Starting from customer acquisition to retention, Local SEO will stand as a knight in shining armour for you. Focusing on Local SEO during Covid-19 has become more important ever.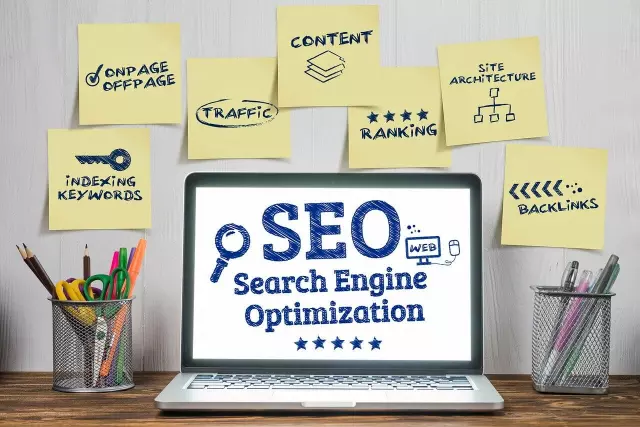 Examples can stand as the best explanation for anything so here's one for your better understanding
Let's suppose you have a bike garage in Xyz Area. Now a rider is passing by the local area of yours and suddenly he finds some difficulties with his two-wheeler. Now, as he is not aware of the particular area. What do you think? How will he find a garage? You guessed it right! Google! Now he goes online and types the keywords "best garage near me". Businesses which have been performing local SEO are assertive to come up in the result area. Now, this is not the only way the rider will end up his search. He will now check on the reviews, and his decision will rely on which one is recommended mostly and affordable.
Now, at that point of time, if you have already been cooking ingredients of marketing strategies on the oven of SEO, you can be rest assured to acquire this customer. But does it end here? Not at all! Once you offer him service and the customer likes it, you can surely ask him to visit again, and that's where you take care of the retention part. The customer once being happy will indeed review you on the platform he searched for you. These reviews not only build your brand reputation but also attract more of your potential customers in the same way as the magnet worked him. You can either get this done through an SEO Agency or an SEO Expert Freelancer.
Let's share some facts
You will be excited to know that searches having the word "near me" have shot up by nine hundred per cent in recent years. The best part is that completion of these searches ended up dropping seventy-four per cent of them on the very same day. This is not all, as massive as forty-six per cent of searches made on Google seek for local-based information and that's were maximum people learn about local companies.
Steps to follow for the best output:
• The very first task will be creating a Google My Business account, and that's free.
• Follow up with your customers to achieve regular reviews, and that helps to improve your services or products too.
• These days, voice searches are booming, so don't forget to optimize it.
• Create content based on hot topics and news stories
• Keep updating as Google keeps on upgrading is SERP for searches asking for local information.
• Make sure your website is well optimized for mobile phones as a maximum number of searches is done from such devices.

Conversion Is the key – Not just Traffic
Now, as you know the importance of local SEO and steps to implement, there's something you should know to become a maestro. SEO is not a race like Sprint, but it's a marathon. The results might take some time, and it will seek regular attention. It can be the best investment you ever made for your business, and yes, of course, it will help you stay ahead of your competitor. The way you searched and went through this article is also because of the magnet working in the backend.